Recipe by Maria (@mimismacros)
We're always on hand with new and delicious ways for you to make the most of your Clear Vegan Protein Powder — shakes are just the tip of the iceberg.
This super-simple recipe by Maria is a perfect summery treat, hitting the spot for any sweet-tooth cravings, but for only 20 calories.
Have a few of these fruity popsicles on stand-by in the freezer for when you're in need of something refreshing — whether that's when you've got that post-workout glow on, or when the sun is shining and you're finally making use of your garden.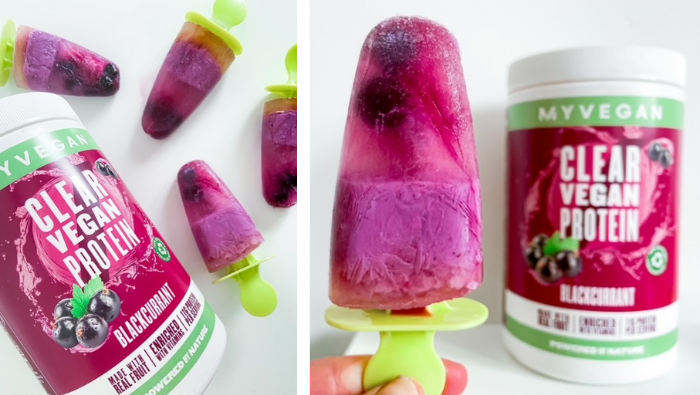 Blackcurrant & Yogurt Popsicles Recipe
Macros: 20kcal • 3g carbs • 1.5 protein
Serves 8
Ingredients
Method
Add the Clear Vegan Protein to desired strength (300ml)
Add some blueberries to the bottom of the popsicle moulds and pour in some Clear Vegan Protein (1 third of mould)
Freeze until firm
Layer the middle with plant-based blueberry yogurt
Place back into the freezer until solid
Use the rest of the blackcurrant juice to fill the popsicle moulds
Place back in the freezer to set completely
Check these out next: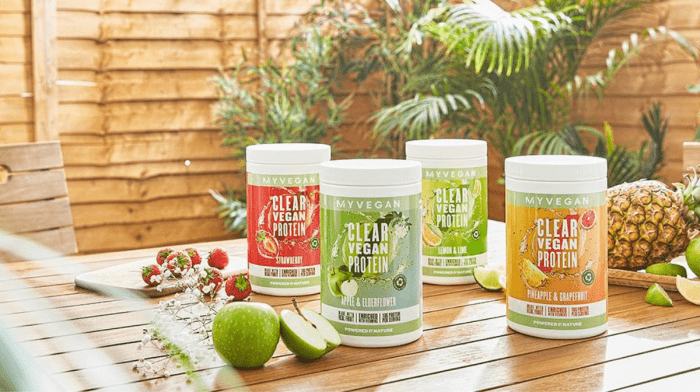 Discover our juiciest and most refreshing plant-based protein powder.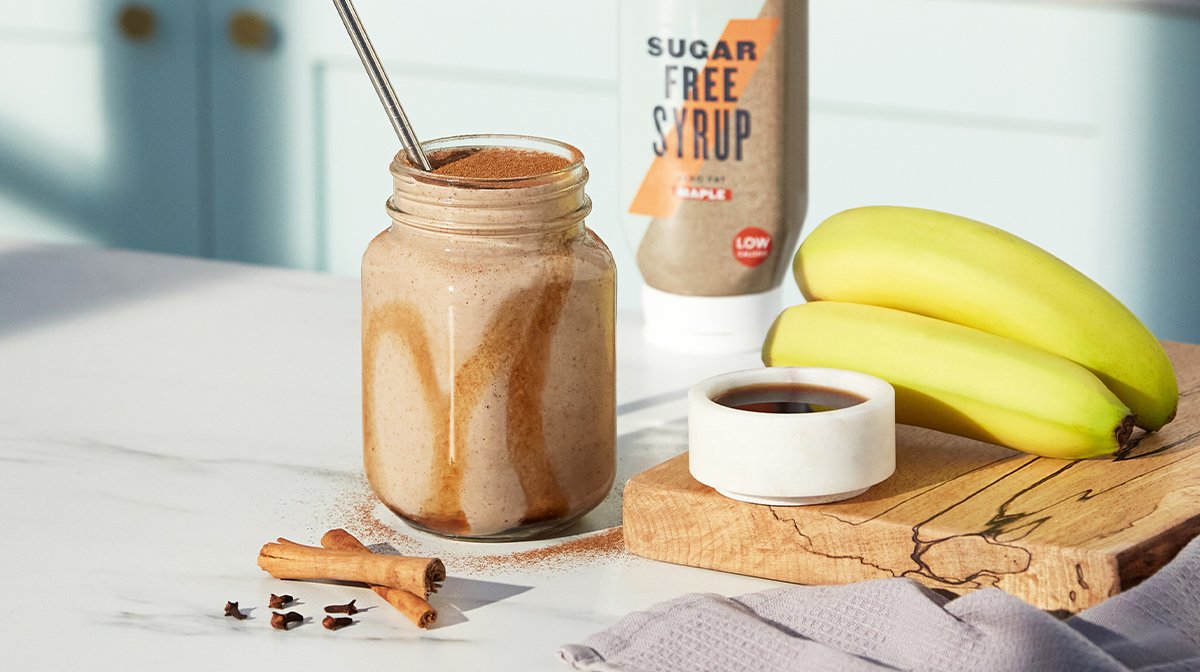 Spice up your morning routine with this dreamy chai smoothie.