Making a Massaman curry from scratch might sound daunting at first, but we're here to show it doesn't have to take a load of obscure ingredients and hours of your time to prepare. Plus, when the end result tastes this good, it's more than worth your effort.
---
If you're familiar with Thai food, then you've probably come across a Massaman on your culinary adventures. Fragrant, spicy and fresh, excuse us while we dive head-first into this super-easy, yet luxurious recipe.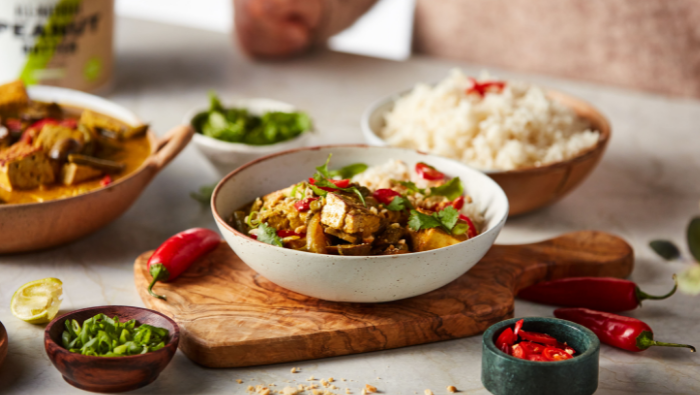 On your table in just 20 minutes, this Massaman recipe ticks all the boxes. As well as being deeply rich, warming and aromatic, it's extremely versatile. By following a few simple steps and guidelines, you can customise this recipe depending on your dietary requirements and preferences. Modern Western and Thai interpretations of the Massaman can include just about any starring attraction you can think of which is great news for those of us on a plant-based diet. Fried tofu is usually in demand, but pulled jackfruit, banana blossoms and processed vegan 'meat' alternatives are also widely used.
It's a simple win to sort your lunches for the week in no time at all, with good food that you know will nourish your body and keep you satisfied until the evening.
Massaman Curry Recipe (Serves 4)
Ingredients: 
280g firm tofu

 

350g mushrooms, sliced

 

200g green beans, trimmed and chopped

 

1 red pepper, deseeded and sliced

 

1 onion, peeled and sliced

 

400ml coconut milk

 

2 tablespoons of Massman curry paste

 

2 tablespoons of

Organic Peanut Butter

(crunchy)

 

1 teaspoon of turmeric

 

2 tablespoons of coconut oil

 

4 tbsp. soy sauce

 
To serve: 
Chopped spring onions

 

Coriander

 

Crushed peanuts

 

Lime

 

Rice 

 
Method: 
Toast the peanuts in a clean pan over a low heat, stirring frequently until they become fragrant and lightly golden. Crush roughly. 

 

Cube the tofu. Heat 2 tablespoons of coconut oil in a pan. Add the pepper and onion and fry until soft.

 

Add the curry paste, peanut butter and tofu. Stir and cook for 2-3 minutes.

 

Add the mushrooms, green beans, coconut milk and turmeric. Add soy sauce to taste. Cook for 10 minutes until the vegetables are soft.

 

To serve: sprinkle with chopped spring onions and corianders, the crushed peanuts and a piece if lime.

 
Like this recipe? You'll love these: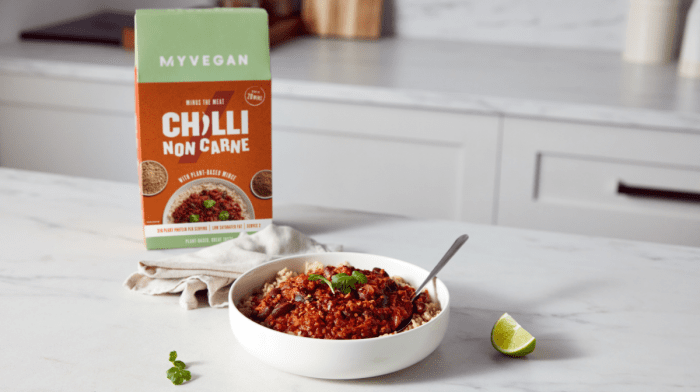 Try this recipe for a delicious and comforting dinner - without needing to cook everything from scratch.
Eliminate food waste, save money and exercise your creativity in the kitchen!