Plant-based diets are growing in popularity, however one common misconception around vegan diets still holds some people back from making the change to a vegan lifestyle. You may find yourself wondering, can I get enough nutrients on a vegan diet? What nutrients might I not have enough of or be missing altogether? Vegan and vegetarian diets can be hugely beneficial for your health; however it's still important to think about exactly what nutrients you need and where you're getting them from.
What are micro-nutrients and why do we need them?
Micronutrients are essential elements and compounds that humans require for normal physiological processes to take place in the body, i.e., micronutrients are important for our normal health and wellbeing. Plants are the primary source of all nutrients in humans and animals, however not all plant-based foods contain the same levels of different micronutrients. This means it's possible to become deficient in some micronutrients if you don't eat certain foods or don't consume large quantities of foods low in specific nutrients. Whilst a varied diet increases the likelihood of ticking all those nutrient boxes, it can still be difficult to keep track of which vitamins and minerals you've had in each meal. This is where supplements make things easy.
Supplements are the easiest way to ensure you're getting enough of the essential vitamins and minerals needed in your diet. Discover the 4 best supplements we recommend for vegans below.
Top 4 Supplements for Vegans
1. Vitamin B12
 Vitamin B12 is the holy grail of vegan supplements as it's one of the most difficult vitamins to source naturally in the diet. It's produced by bacteria in soil around plants, which are then consumed by animals. Some animals and humans can produce vitamin b12 in the gut, however humans can't absorb it effectively as it's produced after the small intestine where absorption primarily takes place.
Vitamin B12 is a crucial micronutrient to include in the diet because it plays an important role in a wide range of functions in the body, including the formation of red bloods cells, DNA synthesis, and neurological function. Deficiency of vitamin B12 results in the body not being able to carry out these important functions correctly. For example, vitamin B12 deficiency can cause anaemia, where the body produces abnormally large red blood cells that can no longer function properly.
For vegans and vegetarians, it's difficult to consume enough vitamin B12 in the diet as there are few plant-based sources. To avoid deficiency, it's important that anyone following a plant-based diet takes a daily vitamin B12 supplement or consumes foods fortified with the essential vitamin.
Related article: Vitamin B12 for Vegans.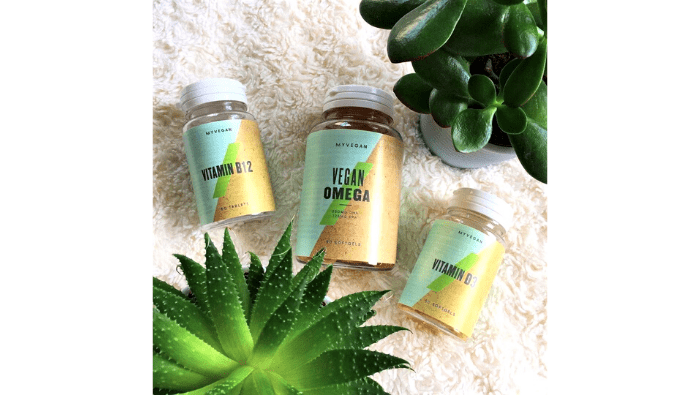 2. Vitamin D
 Vitamin D is an essential vitamin needed to support the absorption of other important micronutrients including calcium, magnesium, and phosphate. This means deficiency in this vitamin can lead to deficiency in other micronutrients that the body depends on. For example, calcium and magnesium contribute to normal muscle function as well as keeping your teeth and bones healthy.
Vitamin D is also known as "the sunshine vitamin" because it is most commonly produced after exposure to the sun. Most natural food sources don't contain enough vitamin D to meet the daily recommended requirements without eating very large quantities which is impractical. Some plant-based foods such as mushrooms contain vitamin D, however the best way to ensure you're getting enough is to take a daily vitamin D supplement. This is especially useful for those who can't be exposed to sun daily, either due to their lifestyle or where they live.
Related article: What is Vitamins D? | Benefits, Sources & Deficiency Symptoms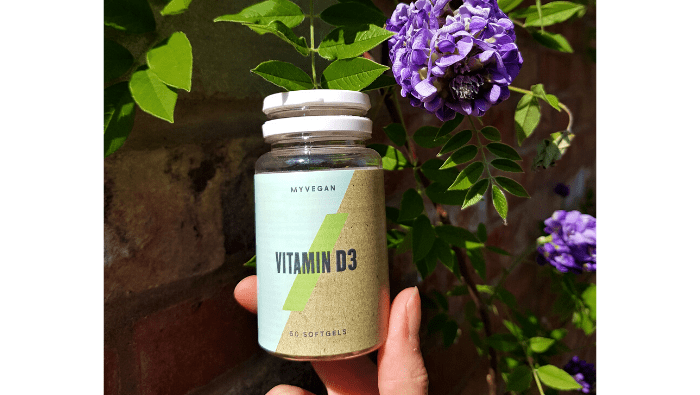 3. Iron
Iron is important for your health because it plays a role in normal functioning of the immune system and helps to reduce tiredness and fatigue. Iron deficiency, the most common nutritional deficiency in the world, can result in a form of anaemia where the body can't produce enough red blood cells or haemoglobin (the molecule responsible for transporting oxygen around the body).
Iron is commonly found in animal-based products such as red meat, chicken and fish, meaning vegan and vegetarian diets need to make sure they are consuming plant-based foods that contain enough iron to meet the recommended daily intake. Plant-based sources of iron include some leafy vegetables and peas; however, an iron supplement makes it extremely easy to provide your body with all the iron it needs.
4. Vegan Omega
Omega-3 fatty acids are a type of polyunsaturated fatty acid (PUFA) and include the highly researched fatty acids alpha-linolenic acid (ALA), eicosapentaenoic acid (EPA), and docosahexaenoic acid (DHA).
Whilst the body can convert ALA into EPA and DHA, the rate is very limited meaning the most effective way to increase fatty acid levels is through food or supplements. EPA and DHA are an important part of a balanced diet as the contribute to the normal function of the heart, help to maintain normal blood pressure and triglyceride levels. As well as supporting cardiovascular health, fatty acids including DHA have benefits associated with brain health and normal vision – so they're not one to miss out on!
Omega-3s are especially important for vegans as the most commonly available source is in fish, fish oils, and krill oils. There exist some plant-based sources of omega-3 fatty acids – for example, ALA can be found in plant oils such as flaxseed, soybean, and canola oils. As the demand for vegan products increases, vegan omega supplements such as our Vegan Omega capsules have become available which take advantage of the fact that omega-3 fatty acids are originally made by microalgae, not fish. These supplements are a great way to ensure this important nutrient isn't forgotten about in your diet.
Summary
Supplements for vegans are an extremely useful and effective way to ensure you meet the daily recommended requirements of important micronutrients whilst enjoying a plant-based diet. Some nutrients, such as omega-3 fatty acids and iron, are commonly associated with animal-based products and can be harder to source naturally in plant-based foods. Vitamin B12 is one of the best supplements for vegans as it is notoriously difficult to source from plants alone. Vegan supplements are a great way to prevent becoming deficient in any essential vitamin or mineral which can have serious consequences to overall health and wellbeing. With vegan supplements readily available, it has never been easier to enjoy a plant-based diet and know you are hitting all those important nutritionals.