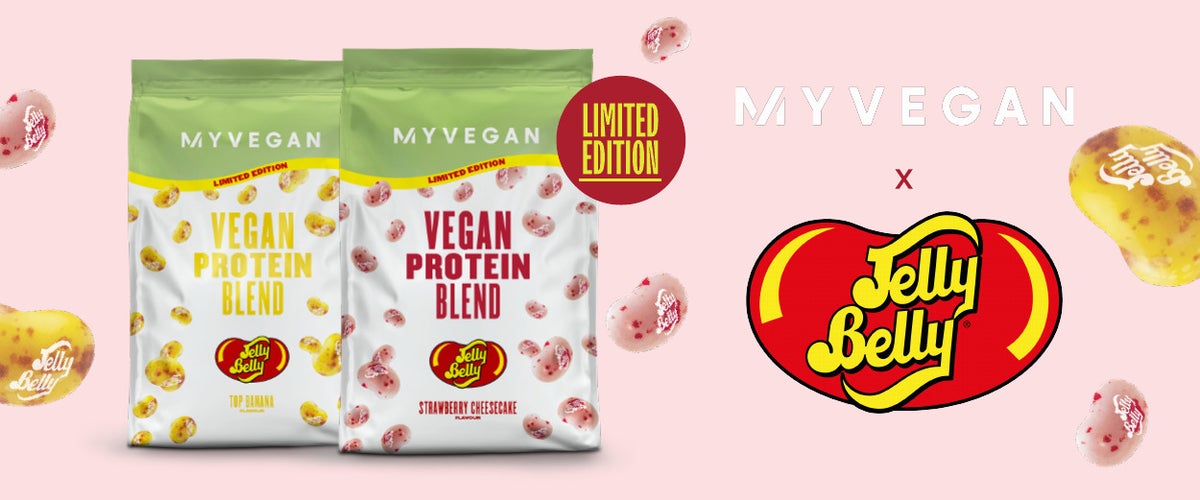 Myvegan X Jelly Belly
It's no surprise Vegan Protein Blend is our bestselling protein, and we've teamed up with Jelly Belly to bring you a limited-edition offering that you don't want to miss!
Packed with 21g protein, the Myvegan x Jelly Belly range is the perfect way to indulge while still hitting your goals.
Available in two iconic Jelly Belly flavours, explore and try our range below!